TL: DR
We've started our Devlog this month with a special message from co-founder Mike Katseli, discussing the progress on the Alpha. Then the Developer/Unreal section lists all the features we've determined have to be there in the first release and their status. In the Blockchain section, we'll cover the staking rewards and the new site in the works. Our community team has an update to the contests past and future! And we've added a section to allow our partner projects a place to broadcast any status updates, and Dinodawgs jumped in to show off some of their awesome art and progress.
Let's get into it!
Studio Update
We've been hearing the questions about the Alpha launch window, and thought it would be best to let Mike speak directly to the community about our status and plans:
"We are just as excited about releasing this Alpha, testing the load and letting the players see what we've been up to since the Mine Runner release. And we want to be sure that what we put live is robust, solid quality, and blows people away. At the same time, we want to remind everyone that this is still an early build, an Alpha release, and we don't want to overhype it. So, we are pushing to balance getting a release out and doing high quality work. I'm pushing that high quality angle hard, but we agree, a release in the hands of players is important. So, we're raising the priority of the release window and letting some of the quality I want drop below the final shipping quality to hit a closer timeline."
Mike Katseli, Co-founder of Netvrk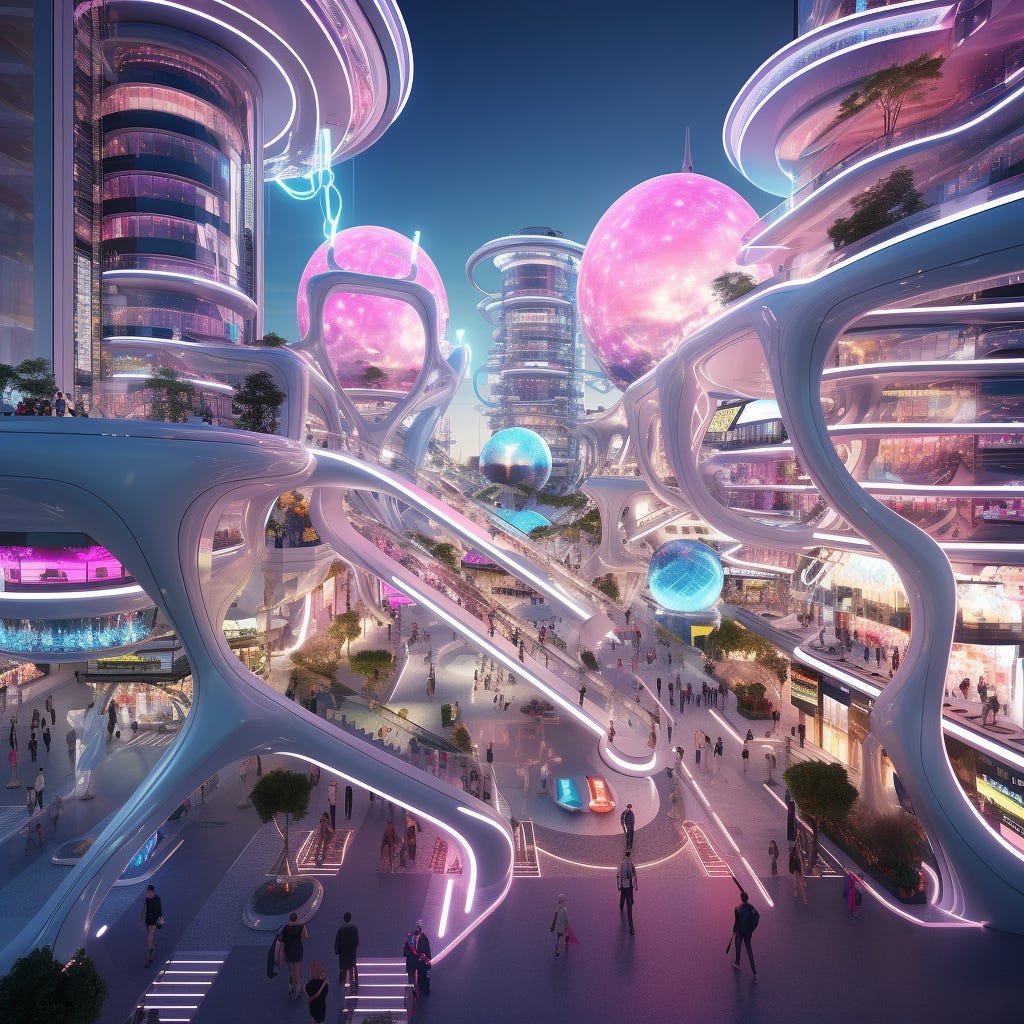 Development Team Overview
Once again, we move toward our Alpha release with some updated and improved functionality that was judged critical for the first release. Here are just a few of those features.
Because we expect a wide range of users, and to be compatible with our goal of a 'for everyone' world, we have implemented a Profanity filter for text chat and usernames. Putting the feature in is the first step to allowing players to have a layer of control that they can set. For the Alpha launch, however, this will be set to Always Filter while we run this first test build.
The character animation system in builds of Mine Runner and the larger metaverse had a limit that forced all characters to share a single animation set. This is obviously limiting, because we know with our wide array of NFT avatars and partner projects that some body styles will need to move differently. The updates to the animation system now will allow the team to import animations based on character, which will add a deeper layer of immersion and personality to the variety of avatars in the world.
In the first implementation of displaying your NFT collection to other players, the feature froze the player character in place. The newest version of this feature allows players to 'flex' their NFT while moving around. In addition, the 'flexing' of an NFT now allows other players to click onto the NFT and bring up a link to see it on OpenSea and eventually in our marketplace. We are excited to have this feature that we expect will be a major step in creating a world that fosters commerce among players.
One big addition to the Alpha is aimed right at our loyal NFT holders. We've added a yacht to the experience in the main environment to allow those owners of the Yacht NFT to tour the latest version. The full functionality of the yacht is not expected for the first Alpha. However, an advanced tour of the look and feel is in line with our goals for this initial release, showing our world's visual quality and style.
But the experience doesn't end with individual enjoyment. We believe in the power of community and inclusivity, so we have crafted a pathway for others to also be able to board the Yacht. If you do not possess the Yacht NFT but are in a party with someone who does, you will be granted access to the Yacht!
Dreaming of owning a Yacht? Explore the options on OpenSea.
These improvements are supported with a list of other 'quality of experience' updates that the team is covering. The Settings UI has been updated, as well as the UI for login, About, and Places UI. The desert driving area has been given an improved ground texture and feel, capitalizing on what Unreal 5 has to offer. There have also been more optimizations to push us to the framerate we feel is important for this first test. The Development and Unreal team have used the time before Alpha greatly to their advantage.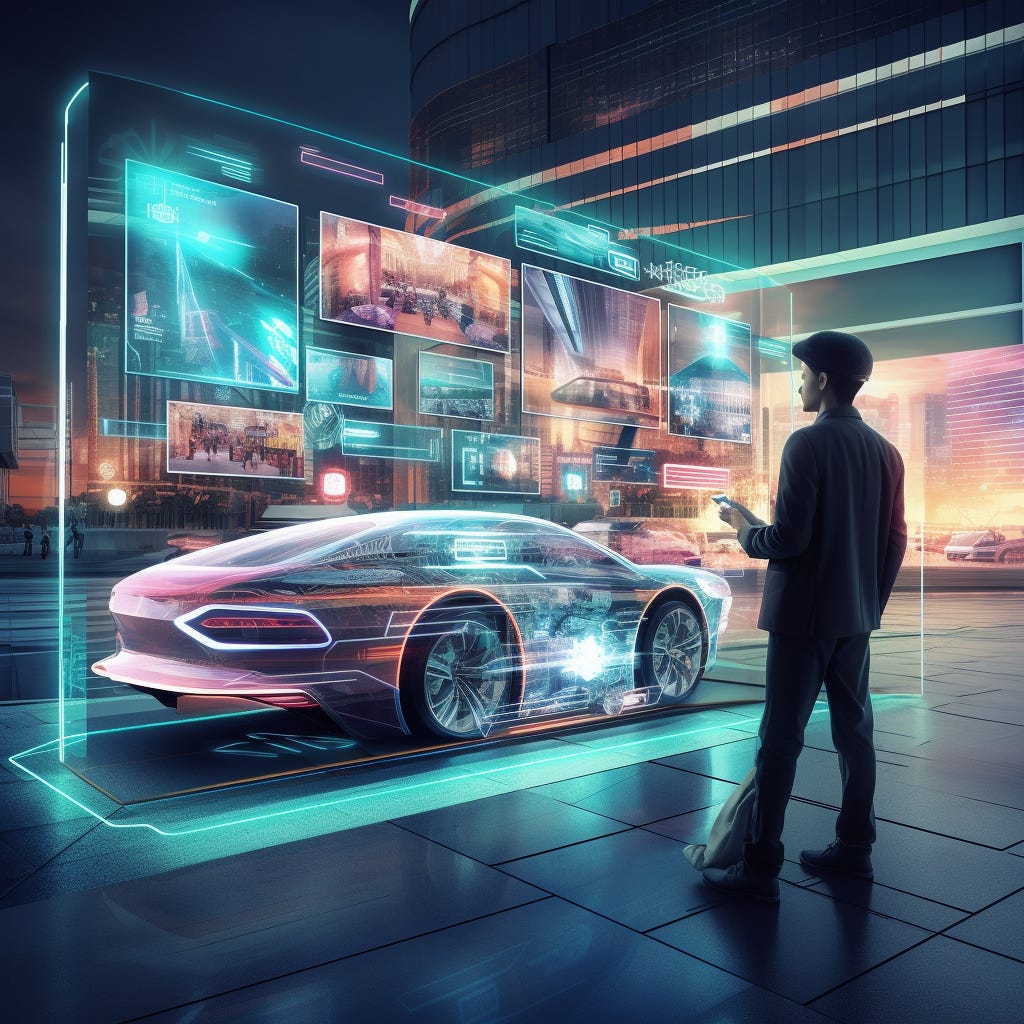 Blockchain Team Update
Staking Rewards
The Blockchain team successfully delivered the Q2 and remaining Q1 staking rewards on July 7. The Q2 reserve pool consisted of 68.08 WETH rewards for land stakers and 3.58 WETH for transport stakers, and they were distributed on the Polygon network. A total of 403 land stakers and 273 transport stakers received Q2 rewards. Likewise, 235 land stakers and 143 transport stakers received Q1 rewards.
NFT Staking Site
We were also hard at work at updating the NFT staking site, implementing various improvements aimed at making the platform more user-friendly, secure, and efficient. These updates include both visual improvements and behind-the-scenes technical enhancements that collectively elevate the overall experience.
Alpha Development
The blockchain team has also supported in implementing the gating mechanism that will require users to hold a Yacht NFT to unlock access to it in the metaverse. By owning one of these rare NFTs, users obtain an elite status, allowing them to step aboard the Yacht, already in the Alpha.
Community Update
New Zealy on the Horizon
We are thrilled to hint at the launch of a new Zealy contest that's just around the corner. For those who might be new to the concept, Zealy is our unique way of engaging with the community, providing thrilling contests, and rewarding dedicated supporters. Learn more about how Zealy works and how we've been using it in our previous challenges by exploring this Medium article.
But wait, there's more! Even when there's no active Zealy contest, your participation and active engagement in our community and on social media could prove advantageous. How? Your continued support might just give you a head start when the next Zealy contest kicks off. So, keep those creative juices flowing and stay tuned for further announcements!
Travel Raffle Winners Announced
We are also delighted to share the results of our recent travel raffle, where participants had a chance to win incredible travel credits through Travala. Congratulations to Dee, also known as Grannygeek on Discord, who clinched the grand prize of $3,500 in Travala travel credits!
Wondering who else won? We've got you covered! You can find the stories and excitement of all our winners towards the bottom of this Medium article, where we've detailed the experiences of those who participated.
The community is always at the heart of what we do, and we can't wait to share more opportunities, updates, and surprises with you all. Stay engaged, stay inspired, and most of all, stay connected with us as we continue to grow and innovate together.
Partnership Update
Dinodawg Kingdom
The Dinodawg team has been working tirelessly, channeling their creativity and innovation into 3D trait matching for their iconic avatars. Since the launch of the Mine Runner game, players have had the exciting opportunity to step into the shoes (or paws) of one of two sample Dinodawgs. But that was just the beginning.
Over the past months, the Dinodawg team have been converting their visually appealing 3D pfp traits into game-ready avatar accessories. This has involved reducing the poly count to meet our standards for avatars and re-texturing the assets to minimize texture files, all while maintaining a consistent, vibrant, and Unreal Engine 5-compliant appearance. It's been no small feat, but the result promises to be nothing short of breathtaking.
Adam, Co-Founder of Dinodawg Kingdom, shares his excitement:
"With the completion of this mammoth task behind us, we're now looking forward to collaborating closely with the Netvrk team. Our goal is to enable the Dinodawg avatars to read metadata and to equip each with the precise details that make them unique – from teeth and collar to skin and eye color. Though this feature won't be part of the initial Alpha release, we're committed to pushing it out in a future update. Now is the time to get your 3D Dinodawg pfp, as it's going to be incredible to see all these dino variants running around the metaverse! We are super pumped to see this major part of our roadmap delivered."